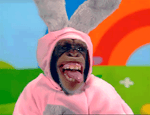 We care about our contractors!
Matthew Ray, Founder & CEO
Start on your Partner Journey
We are currently recruiting for the Greater Houston area in Houston, Texas.
What is this poisiton for?
This position is for a independent contractor, field technician. The technician will be repairing and installing / configuring various I.T. systems at customer sites. New technicians without any experience will have the opportunity to assist and train with a more experienced technician.
What's our working hours?
As an independent contractor, you will get to choose your own working hours, however generally. we have work available during business hours Monday through Friday 9:00 to 5:00
Once hired, it genrally takes about 1 week before our new contractors are ready to start working.
What are the requirements ?
We generally require some experience in IT or computer related work. We do have assistant positions available for technicians with no experience. We do require a working vehicle. Valid drivers license and current insurance on your vehicle.
Some of our clients require a background check and MVR / Driving records check. Passing these record checks will make you eligible for more work, however they are not required.